Hall Labs is a modern-day Edison Labs
Hall Labs is a modern-day Edison Labs, with 60+ years of experience in developing, patenting and monetizing game changing technologies in the largest markets. Hall Labs has consistently created wealth through innovation and enabled others to participate in that wealth.
The Hall Labs approach has its roots in the pioneering work of H Tracy Hall, the inventor of the man-made diamond, his son, David Hall and grandson Michael Hall. Throughout its history, Hall Labs has over 850 patent filings with multiple profitable exits..
HALL LABS IP VALUE CREATION STRATEGY

Target Large Markets with Disruptive Technologies
Intellectual property rights are the legal underpinning for creating value and return on investment, and intellectual assets protecting innovation are the value drivers for most companies today.
Understand broad IP Landscape.
Patent in available gaps.
Determine different fields of use.
Engineer products based on IP.
Sell scalability and financial return on future earnings.
Core Strengths:
Broad expertise in software, networking, electronics and sensors with relevance in multiple industries/sectors
Specific expertise in mechanical, chemical and electrical engineering

7 of 8 companies operate on a common campus in Provo, UT
There are 130 total acres, nearly all contiguous
The campus provides ready access to freeway, rail, and air transportation
An 82,000 square foot headquarters is now completed, which houses the majority of businesses.
The new Hall Labs headquarters, in Provo, Utah.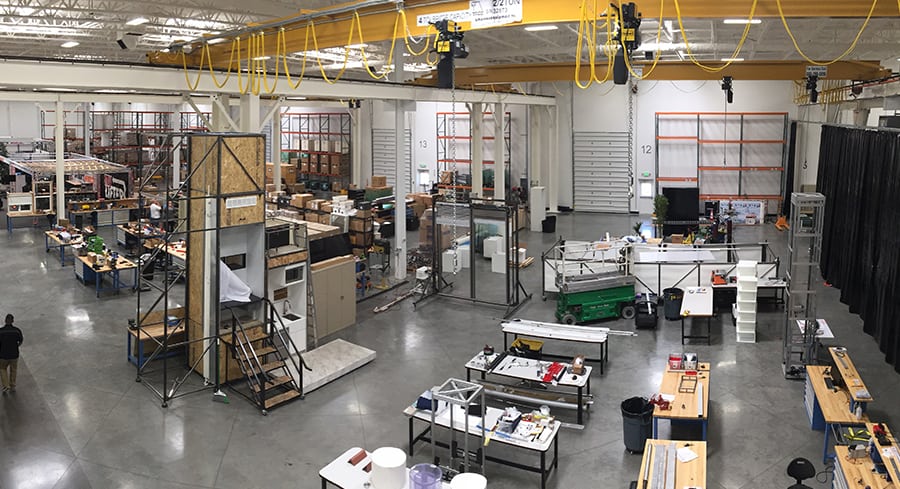 The 82,000 square foot office and work bays house 7 of the 8 companies.

Please contact us today, and we'll get back to you shortly.